FAQS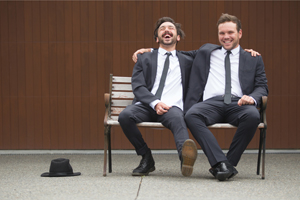 How would you describe YOUR STYLE
Our style "Fine Art Photojournalism"; it is based on artistically capturing things as they happen with a few posed shots thrown in for grandma.  The most important things to us are real moments, emotions and people; the connection between the two of you and your family and friends. Documenting those moments in a creative manner is what we're all about. Mark's work is defined by his use of complex composition and mastery of available light. NZIPP Photojournalist of the Year several times over he is a photojournalist at heart. He loves to take authentic, compositionally exciting and dramatic images using available light without the subject being aware of the camera.  Suzanne loves nothing more than to quietly observe and capture those soft and loving moments which add so much to the story of the wedding day.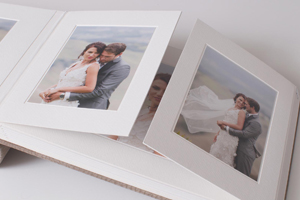 What are your PRICES/PACKAGES?
Fill out our contact form with your wedding info/location and we'll send you a detailed price and options list. Our pricing is simple. We offer several album packages which are a great way to save money in the long run. You can also start with coverage & files, and then you add products/prints either at the time of booking or purchase them any time after the wedding. We'll give you few options to best suit your needs & style.
How much experience DO YOU HAVE?
Mark has over 20 years experience as a professional photographer - a journey that began after completing a media arts degree in the USA. Suzanne began second shooting for Mark 10 years ago. Both are members of the NZIPP, plus Mark is in his second year as the NZIPP Waikato/BOP Region Chairperson and Suzanne is in her second year as the secretary. Mark is also a Fellow and Master of Photography with the NZIPP and a professional full-member of the AIPA.
How many photographers will be at MY WEDDING
We always work together, so there will always be two photographers at your wedding and as a team we provide a beautifully balanced and exciting coverage of your day with all of the sensitivity and artistry that we are known for. Good photographers will always bring their own voice to their photography providing variety within the images and greater coverage of the guests and families. Having said this, our styles work harmoniously when put together in an album.
My wedding is taking place outside of Tauranga - DO YOU TRAVEL?
YES! We love traveling and photographing at new places. We typically travel anywhere within 100kms for free for all weddings. If it's further than that, no problem. Travel and accommodation are the only costs that will vary from client to client. We will always keep any mileage, airfare or accommodation charges to a bare minimum and make any extra costs as economical as possible. Please contact us for a quote specific to your day.
Can you provide VIDEO?
Photography runs through our veins and we like to specialize in the product we offer. Although we are more than capable of videoing, stills and video require two completely different skill sets and approaches and if we are shooting photography, then we can't simultaneously focus 100% on video and visa versa. We wouldn't want to risk missing anything! For these reasons, we don't offer video to our clients.
How long will you be there for on OUR WEDDING DAY?
We will be there as long as you like. We are there to document your story and your day is likely to begin early and end very late. So, if you like, we can be there for breakfast! There are no additional hourly charges.
What if it RAINS?
We can't control the weather but we can still make beautiful photographs in the rain. Part of the fun is making the best out of any situation.
Do you photograph any FORMAL FAMILY PICTURES?
We sure do!  We believe family portraits are important and we can take as few or as many as you wish. Same goes for wedding details. We photograph it all! We are happy to suggest different group ideas with you to ensure that you get the pictures you want. Most weddings have around half a dozen to a dozen group pictures.
How long after the wedding will we see OUR PICTURES?
Turn-around time is for weddings can be anywhere from 4-6 weeks, depending on whether it's peak season or not but we will definitely show you some sneak peaks along the way! When your images are ready, we will send you a USB of both high-res files and social media sized photos as well as a slideshow.
What type of post work do you do ON THE IMAGES?
We do go through each and every image individually. Yup, that's right.  We enhance the colors or change photos to black&white. We don't, however, change or move things. We keep our images organic.  We might smooth skin and do retouching for prints or albums, if necessary.  About 70% of photos are in color and the rest are in black & white. Everything you see on our website/blog is processed in the matter your photos will be.
Do you offer an online GALLERY?
We sure do - all of our weddings and sessions come with a personal online gallery for your viewing and ordering pleasure. Your friends and family from out of town can check out the imagery and order what they want. It will then ship directly to them no matter where in the world they are. They can even view your final album design online too. Piece of cake!
What is a fine art WEDDING ALBUM?
Our fine art Queensberry wedding albums are beautiful! We searched all over the world to find the highest quality album that money can buy - and we found them right here in NZ. Once your images have been edited, we will predesign an amazing album for you. You will then get to make revisions and choose your favorite cover. There is a wide range of album styles and cover materials to choose from - so, come in and have a look at some of our samples - we love to show them off!
Who chooses album images and designs THE ALBUM?
We will ask you for a selection of your favourite images which we will then build on to design your album. We do all of our own retouching and album design - we don't believe in out sourcing our work. Mark does the post -production on the images and Suzanne does the design. You need to trust in our creative ability and experience to tell your story. Once the album design is complete there will be an opportunity for you to suggest changes.
This all sounds great.  What's the  NEXT STEP?
If you're close by and like what you have seen and read here, we'd love to chat with you in person over a coffee. If you're a little further away, we can organise a Skype/GooglePlus or FaceTime date or phone call. It's up to you. Either way, it's very important to get to know each other. We understand that time is precious and are happy to accommodate days/times best suitable for the both of you.  This meeting isn't about selling our services or upgrading your package, it is simply to see how you like us, get to know you and your vision and see if we're a good fit.  We want you to be beyond sure we're the right photographers for you.