CELEBRANT
Creative
STORYTELLERS
We are creative story tellers who celebrate life and all its beauty.  Our passion is in moments, emotions and love, and we are committed to capturing and communicating the story of every wedding we are given the honour of photographing. We will capture your day with beauty, creativity and authenticity no matter what the culture, theme or location - we love all weddings!
Award
WINNING PHOTOGRAPHERS
Our style is fine art photojournalism that stems from a love of composition, natural light and documenting moments as they happen. We believe in simplicity and quality and want our images to move and engage viewers - to make them laugh and make them cry, to remember the moments and experience the love that was present on your wedding day.

Marriage
CELEBRANT
Your ceremony is an integral part of your wedding and should be created in such a way that it is a celebration of your love, alludes to your experiences, reflects you as a couple and has an emotive quality - all of which will make a unique ceremony that contributes to the story and meaning of your day as you begin a new chapter in your lives together.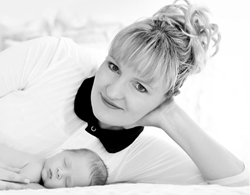 Marriage Celebrant / Photographer
Suzanne Todd-McKeown
I bring a fresh and more contemporary and vibrant face to weddings in the Bay of Plenty and I ensure couples feel completely comfortable and confident at expressing their love for each other on their special day.
A well-crafted and perfectly delivered wedding ceremony that tells a story is a crucial part of any wedding. Whether you want something traditional or unconventional, simple, elaborate, themed or fun, knowing where to start planning a ceremony can all seem a bit daunting. I love to create unique and individual ceremonies that will be cherished forever.
My role as a celebrant is to create ceremonies that define who you are as individuals and as a couple - a personal story that honors you, your family and friends. I will guide you through the marriage process to create an individual personalised ceremony that is a true reflection of you, incorporates special moments during your relationship, and results in a unique celebration of your love and personality. I have a wealth of experience, resources and unique ideas to help orchestrate a truly memorable ceremony, one that will set the stage for your life together as a married couple .
Everyone has a love story to tell - whether you are an opposite sex or same sex couple I'd love the opportunity to honour your journey together. I love working with people - so come and have a chat about your wedding".
To make sure your ceremony tells your story I will:
- Meet with you in-person for a complimentary consultation.
- Work with you on all aspects of the ceremony development & delivery to ensure that it is unique & memorable.
- Discuss your ideas and thoughts on your ceremony, go over the legalities and answer any questions you have.
- Personalise your ceremony to make it special from start to finish.
- Provide you with a portfolio of useful resource material to help create your ceremony.
- Put together a draft ceremony to send to you before a second meeting where we will finalise it all.
- Conduct a free rehearsal with you & your party to ensure your ceremony is delivered to your wishes.
- We arrive early on the day of your wedding to provide you with help and support to ensure everything runs perfectly.
- Provide you with a copy of your ceremony - a wonderful keepsake!
- Travel to whatever destination in New Zealand that you choose to have your wedding.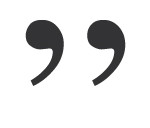 When I saw you I fell in love, and you smiled because you knew.
- Willaim Shakespeare